Parma Eldaliéva Special II
Link: Back to the Main GALLERY
Link: Calligraphic Tengwar Scrolls Gallery
Link: Parma Eldaliéva I Gallery
Link: Parma Eldaliéva Special I Gallery
September 1st, 2021

The new "Parma Eldaliéva Special II" is dedicated to the Third Age, the Rings of Power, the death of Isildur and the Tale of Years. This is the third art book I have completed, after "Parma Eldaliéva I" and "Parma Eldaliéva Special I". The printing marks the 12th Anniversary of the Parma Eldaliéva project in July 2021. I am tremendously glad about it!

Here below are photos of the open book and a video that allows you to browse through the book from cover to cover. There are also a couple of photos of test pages I worked on at the editorial stage and of some original pages. I hope you enjoy them.

All the very best!

Elmenel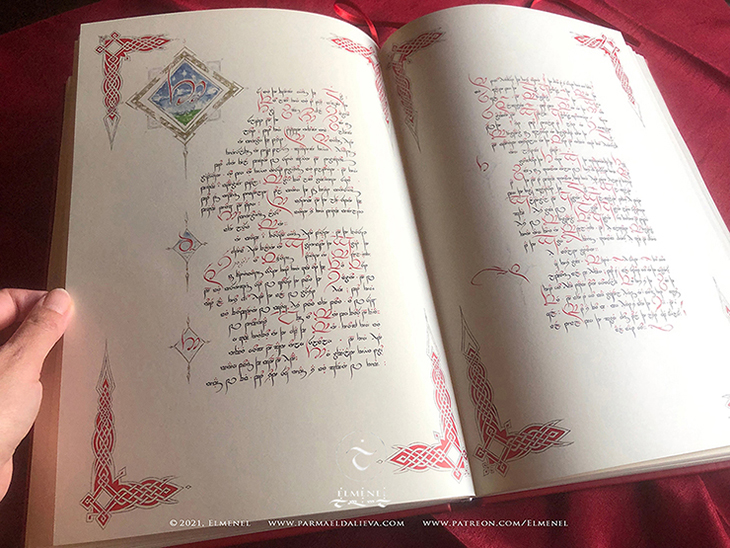 A look through the printed book, from cover to cover: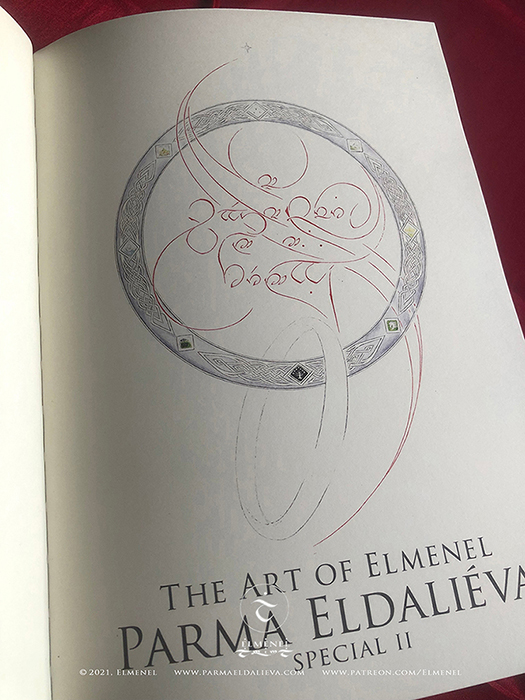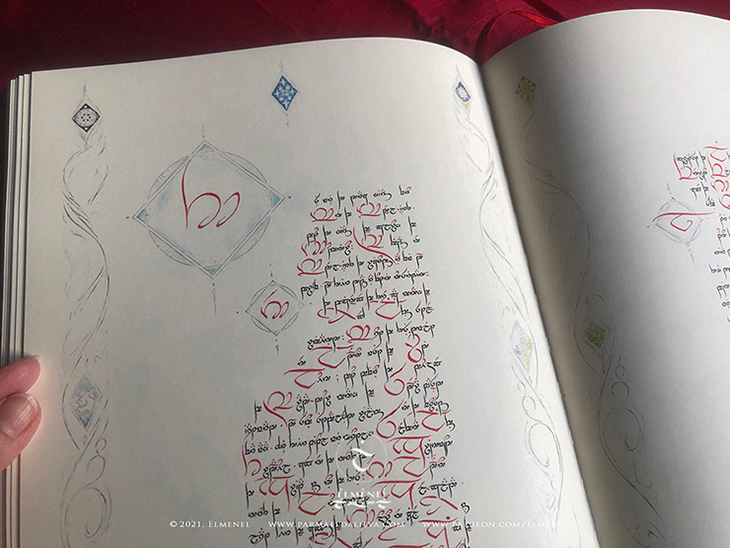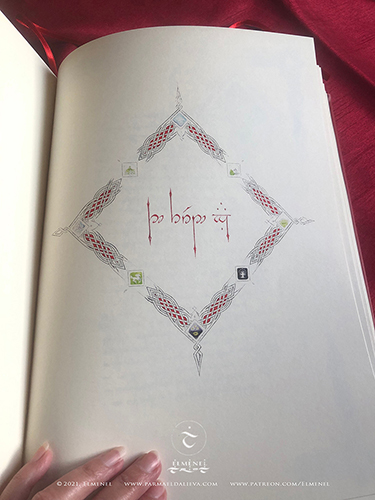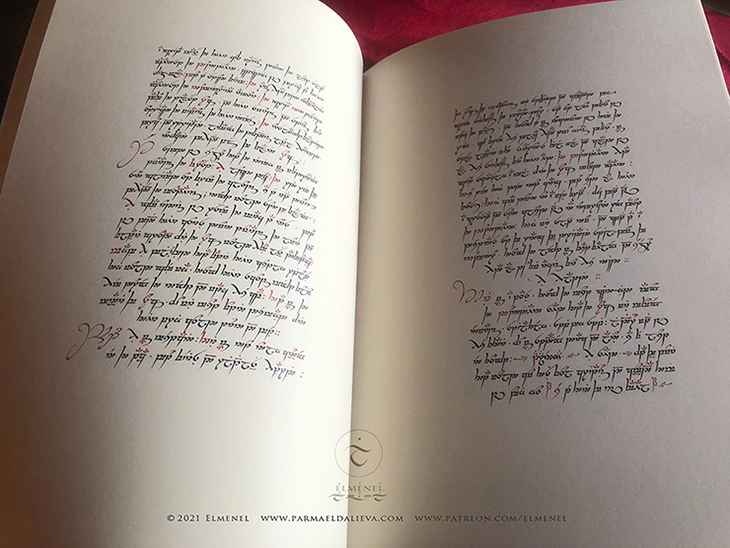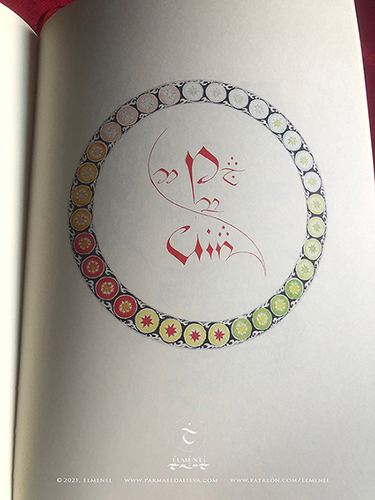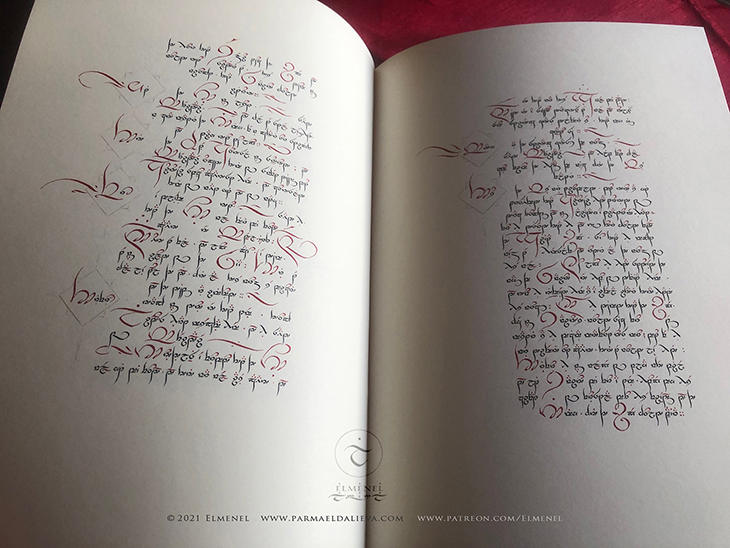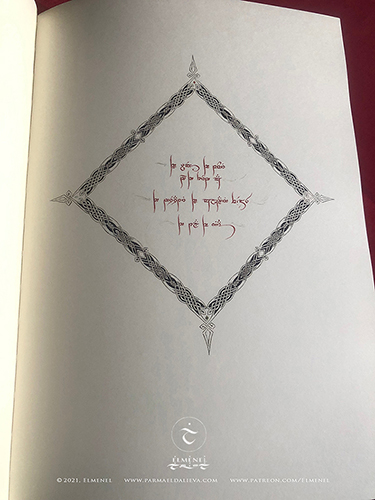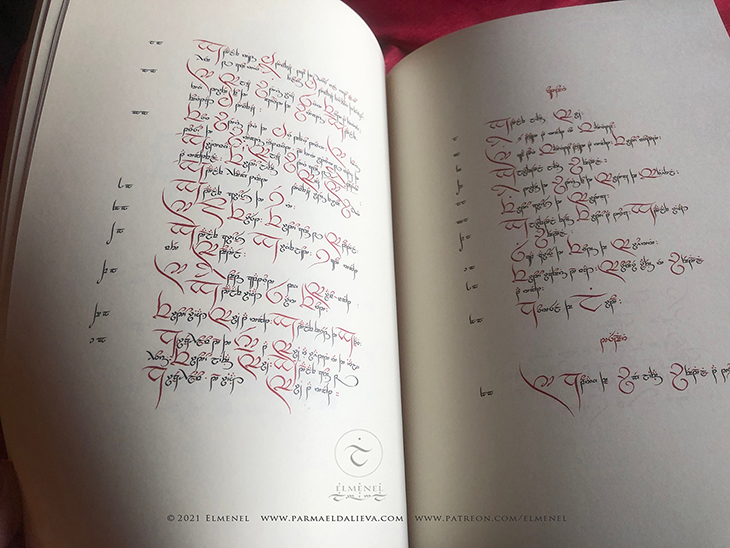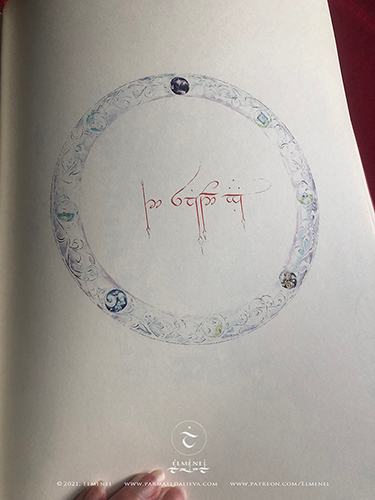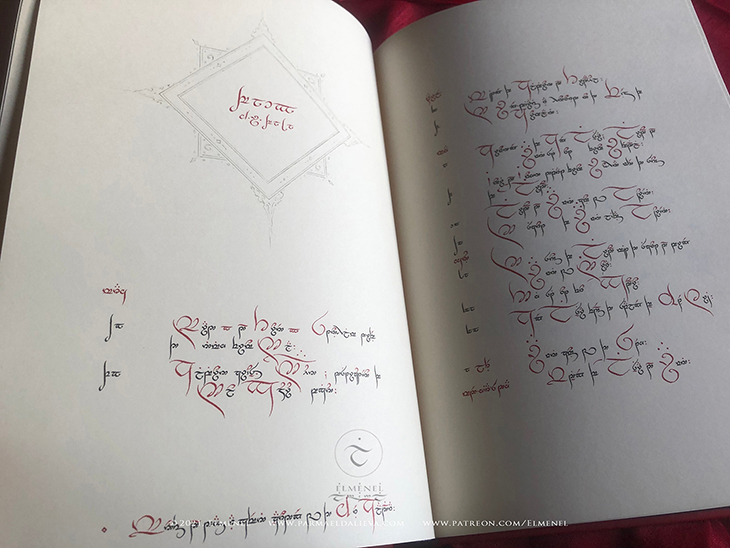 You can order the new "Parma Eldaliéva Special II" by paying 150 euro (one copy of the book) + 45 euro (Postage & Packaging) via the button below.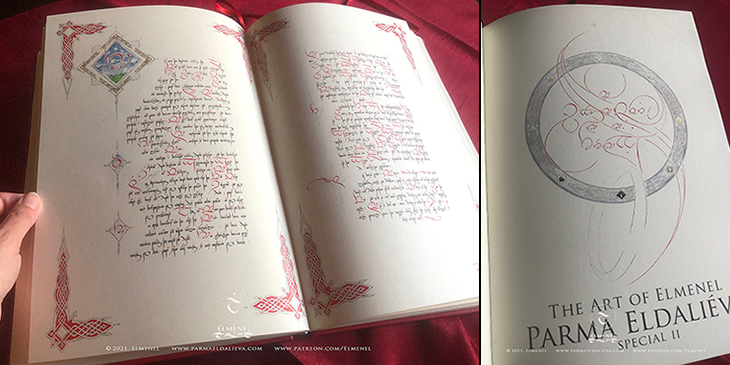 ******* ******* ******* ******* ******* *******

You can support my art on Patreon and become owners of printed copies of each Parma Eldaliéva book as well as art prints: CAMPAIGN & Become a Patron!
Up to date information on my work progress on the upcoming core "Parma Eldaliéva" art books and more is also available for my supporters on Patreon. Any contributions there or on this site (the PayPal button below) are much appreciated.


My heartfelt thanks to all my supporters!